Events in Lake and Sumter Counties for the week of November 23rd, 2015!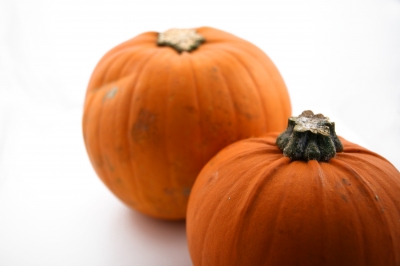 Image courtesy of James Barker at FreeDigitalPhotos.net
There are so many events going on in the Lake/Sumter areas. Let us know which ones you are coming to in the comments!! Here are just a few of them:
Tuesday, November 24, 2015
Color Me Calm Adult Coloring Event 2pm
Location: Minneola Schoolhouse Library, 100 S. Main Ave., Minneola, FL
Info: Supplies provided call 352-432-3921
Ticket Deadline for New Vision Luncheon that is on Wednesday, Dec. 9th at the Leesburg Community Building, 109 E. Dixie Ave. Tickets are $15 at www.newvisionfl.org/events. No event tickets will be sold at the door so be sure to call on or before Nov 24th! Call 352-435-5040
Wednesday, November 25, 2015
The Martin & Lewis Tribute Show
Location: Mount Dora Community Building, 520 N. Baker St.
Contact: 352-735-7183 or visit www.whattodoinmountdora.com
Thursday, November 26, 2015 HAPPY THANKSGIVING!
Golden Triangle YMCA: Turkey Trot 5k
Location/Time: 8am, 1465 David Walker Drive, Tavares, FL
Contact: 352-343-1144 ext. 234 or email KKay@cfymca.org
Thanksgiving Dinner:
Location: St. Philip Lutheran Church Family Life Center from 12pm-1:30pm 1050 Boyd Ave, Mount Dora
Reservations due by Monday November 23rd, 2015
Friday, November 27, 2015
Leesburg Main Street Christmas Stroll
Location/Time: 6-9pm Downtown Leesburg
Contact: More info call 352-365-0053
Light Up Eustis
Location/Time: 5-7pm, ceremony at 6pm downtown Eustis
Contact: 352-483-5491 www.eustis.org
Chanukah Meal Registration Due
~The event takes place on Dec. 6th and costs $10 in Clermont. To reserve your seat please call 352-242-6135 or go to www.TempleLChayim.com
Main Street Holiday Concert Series in Leesburg
12pm through Dec. 19th located in Towne Square for information please visit www.leesburgpartnership.com or call 352-787-0000
Cannonball Christmas Express located in Tavares
For more information go to www.moundorachristmas.com or call 352-742-7200 for tickets
Saturday, November 28th, 2015
Mount Dora and Christmas Walk
Location/Time: 5:30pm-9:00pm at Donnelly Park and Fifth Avenue
Contact Info: Free/Call 352-383-2165
Mount Dora Police Paw Parade Fundraiser
Sunset Park in Mount Dora starts at 9am
Cost is $5 for dog registration due by Nov. 27th
This event benefits retired police K9s.
For more info contact Jessica Howell at 352-735-7196
Shabbat Service
Time/Location: 7pm Congregation Beth Sholom, 315 N. 13th Street, Leesburg.
Sunday, November 29th, 2015

Mark Steven Schmidt: Christmas Concert
Cost: $10-15 for tickets
Location/Time: 3-4:30pm Mount Dora Community Building
Contact: Email carsonc@cityofmountdora.com or call Christopher Carson at 352-735-7183